Welcome to the Reuters.com BETA. Read our Editor's note on how we're helping professionals make smart decisions.
August 30, 20212:49 PM MDTLast Updated 16 hours ago
Uber proposes industry-wide gig worker benefits model in Canada
By Tina Bellon
2 minute read
REUTERS/Brendan McDermid
Aug 30 (Reuters) - Uber Technologies Inc (UBER.N) on Monday proposed a plan for a flexible benefits fund for app-based ride-hail and food delivery drivers in Canada under which all gig industry players would share data on workers' hours and earnings.
Under the preliminary proposal outlined in a company blog post, the fund would provide gig workers with cash benefits to put toward a retirement or life insurance plan, or to pay for educational or dental and health benefits not covered by Canada's universal healthcare system.
The benefits fund would be enabled by Canada's provincial governments, Uber said in the blog post without providing further details, but managed by ride-hail and delivery companies.
The companies would share data on drivers' hours and earnings and pay into the fund proportionally. Workers would qualify for fund benefits if they meet a threshold, which Uber's Monday proposal did not disclose.
Uber in a statement said it welcomed discussions with other industry players, adding the benefits fund was part of a recent Ontario government submission.
DoorDash Inc (DASH.N) in a statement said it welcomed other stakeholders who wanted to provide workers with benefits while maintaining their flexibility, but did not directly comment on Uber's plan.
Lyft Inc (LYFT.O) and Just Eat Takeaway.com's (TKWY.AS) Grubhub did not immediately respond to requests for comment.
Uber said it advocates for benefits funds everywhere, but added that labor laws, social safety nets and different cultures meant it would pursue a different approach in every country, with Monday's proposal tailored to Canada.
Gig companies have long been criticized for the lack of benefits and protections they offer their independent contractor workers. Many labor unions, some lawmakers and the Biden administration have said gig workers should be reclassified as employees. read more
The companies have also faced several lawsuits in Canada and the United States alleging worker misclassification.
The companies have rejected calls for reclassification, saying surveys showed the majority of their workers do not want to be employees.
In recent years, the companies have suggested limited benefit models while maintaining workers' contractor status, including in California where voters approved such a proposal last year.
The companies at times have argued apportioning benefits is complicated by the fact that many drivers work for multiple platforms at once.
In a March blog post outlining its initial Canadian proposal, Uber advocated for industry-wide reforms that held every company to the same standards.
Reporting by Tina Bellon in Austin, Texas; editing by Jonathan Oatis
Our Standards: The Thomson Reuters Trust Principles.
More from Reuters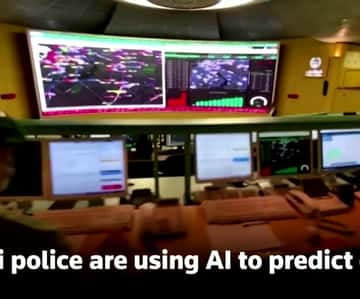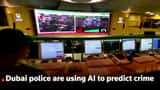 Dubai uses AI to help police fight crime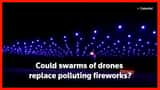 Could display drones snuff out fireworks?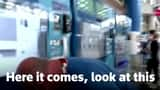 Tokyo vending machines sell Olympics souvenirs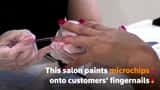 Dubai salon paints microchips onto nails
World Wide Web source code NFT sells for $5.4 million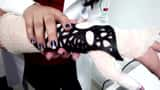 Brazilian start-up creates plaster cast alternative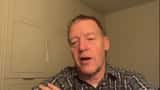 Judge Alan Albright: Moving to trial quickly is his goal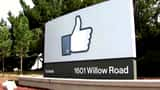 Facebook hits $1 trillion after antitrust ruling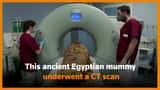 Italian hospital uses CT scan on an Egyptian mummy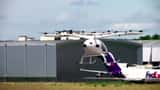 Volocopter's air taxi to be operational for 2024 Olympics
Read Next
No future for women like me, says exiled Afghan soccer player
Google self-driving spinoff Waymo begins testing with public in San Francisco
Four ways to relaunch your career after a pandemic year
Pandemic's labor reshuffle likely just starting for U.S. workers
Sign up for our newsletter
Subscribe for our daily curated newsletter to receive the latest exclusive Reuters coverage delivered to your inbox.
Sign up
Ryanair has nudged up its passenger target for the autumn amid signs of a "very strong recovery" in European short-haul flights, Chief Executive Michael O'Leary told Reuters in an interview on Tuesday.
Ryanair 'very keen' on Boeing MAX 10 if price is right - O'Leary
No future for women like me, says exiled Afghan soccer player
Hong Kong's strict quarantine rules threaten to erode allure of financial hub
Lufthansa cash-positive this summer, rescue deal on track - CEO
Latest
Media
Browse
About Reuters
Stay Informed
Information you can trust
Reuters, the news and media division of Thomson Reuters, is the world's largest multimedia news provider, reaching billions of people worldwide every day. Reuters provides business, financial, national and international news to professionals via desktop terminals, the world's media organizations, industry events and directly to consumers.
Follow Us
Thomson Reuters Products
Build the strongest argument relying on authoritative content, attorney-editor expertise, and industry defining technology.
The most comprehensive solution to manage all your complex and ever-expanding tax and compliance needs.
The industry leader for online information for tax, accounting and finance professionals.
Refinitiv Products
Information, analytics and exclusive news on financial markets - delivered in an intuitive desktop and mobile interface.
Access to real-time, reference, and non-real time data in the cloud to power your enterprise.
Screen for heightened risk individual and entities globally to help uncover hidden risks in business relationships and human networks.
All quotes delayed a minimum of 15 minutes. See here for a complete list of exchanges and delays.
© 2021 Reuters. All rights reserved
Author: Eric Hauch
Published on: 2021-08-31, 12:19 PM UTC